Traditional and Innovative Solutions to Reduce Costs of Software Development,
Upgrade, Maintenance and IT Management
It's not the cost, it's the flexibility that will drive your and our business profitably, through good and the bad times
With Coexl, software development is much easier than thought. Our long presence in Information Technology (IT) industry since the mainframe era of 80's and wide industry experience from parking to health and government to entrepreneurs, enables us understand customer requirements with a broader perspective. We then work with our prospects to further evolve requirements and align them with best industry practice in software development, budgeted costs and deliverable timeframes.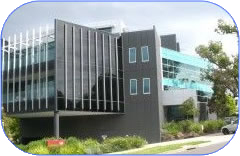 Coexl is Microsoft Gold Certified Partner with multiple silver competencies. We are one of the 5 or 6 Microsoft Gold Certified Partners in Application Lifecycle Management in Australia. We are experts in Microsoft Software Development. Our Software Development Centre in Melbourne provides software development services in Microsoft Dot Net, MS SQL, MS Mapping, Silverlight, Reporting and MS Visual Studio, SharePoint Reseller. As Microsoft Gold Certified Application Lifecycle Management, we provide SharePoint Deployment Services.
As former Oracle Gold Partners, we provide Oracle software development services for Oracle Fusion Applications, New or Upgrade existing Oracle Applications, Develop custom software including Adaptors for Oracle Applications including JD Edwards and PeopleSoft. All our Oracle Development Services are provided from our software development centre in Melbourne Australia. In addition to Oracle Software Development services, when it comes to Oracle Software licensing, we are most competitive Oracle Reseller. Be it a requirement for a new Oracle Database, or product or Upgrade and Maintenance of existing Oracle software license, you will find us useful. As certified Sun Oracle Appliances reseller, you can rely on our expert quotes and attractive prices.
Our work often involves mobile extension of our developed products and When required, we may also work in Open Source My SQL, PHP and other technologies to make sure you have the best solutions.
Making your business processes MORE efficient
Coexl is not a typical software development company. We differentiate ourselves and our advantage lies in by developing and delivering software systems that are easy to use. To do so, we take pains in understanding your current business processes, discuss them, proactively suggesting best business practices and sometimes, even create prototypes to show how the result will deliver.
While developing or upgrading your systems, we identify requirements in the coming 3-5 years. Based on budgets and time, we will design product in way that they can be smoothly upgraded. While developing, we will look at integration needs to automate routine tasks as much as possible. These tasks consume inordinate time for users and eat into productivity.
We follow agile development methodology. This will allow you to see the product in progress, allow you to test and advise us improvements.
Our Software Development process ensures projects are delivered in time and within costs. Further, when projects are delivered, they perform the way you need them to Result of our development. In commercial terms, we would save you in development costs and when deployed, in ongoing maintenance costs. Most important however would be added productivity. Documented studies indicate 60-80% savings in operational time for our developed software.
We are technology experts. We specialise in Technologies from 80's vintage to current. As Microsoft Gold Partners we bring you expertise in MS Dot Net, MS SQL, MS Mapping, Silverlight and MS Reporting. As Oracles Gold Partners for Fusion Applications, we provide expert services in SOA area. We use our expertise to develop products for you and Maintain, Upgrade & Support Third Party Products, In Australia. We work in Open Source My SQL, PHP to make sure you have the best solutions. We support products from US vendors and Operating in reciprocal or complimentary Time Zone to UK and Europe, we cover all time zones in Australia and offer an amazing Service for Product Support and Maintenance for Worldwide customers, 24X7.
Main Supported Technologies
Microsoft - Windows, Dot Net, Mobile, Silverlight, MapPoint, Bing, Team Server, SharePoint, MS Exchange, MS SQL 2000, 2005, 2008, MS Access, MS Excel old versions and many others. We can upgrade old Microsoft applications to current technologies or maintain. more>>

Oracle - Software Application and Products development in Oracle covers present Oracle Portfolio such as Oracle Database versions 11g, 9, 8, 6, PeopleSoft, JD Edwards, SOA and Fusion, Weblogic and other Applications to develop and upgrade Oracle Applications and Products, implement Oracle and Support Software more>>
Other Supported Technologies
IBM - In present times, support on IBM technologies portfolio with experts in Project Management, OSS, databases, Messaging, Mainframe, CICS, Web Development is available as an outsourced activity i.e. outsourcing resources on contract.

Open Source - Generally our Open Source projects are undertaken either upgrade or cross grade of applications. Depending upon project requirements, you have options to choose between just resources or a complete software set up being provided by us. for some projects and for any large project, we provide application development in PHP/MySQL to traditional Ingres/Linux/Unix combinations.

Programming - The programming support for Embedded, Device, Mobile Applications, Telecom, Networking Protocols and others is now available as part of a turnkey project. In some cases, resources for such programming services may be available or services be provided as such.
Coexl Development activities cover different aspects of software development as explained below: