High Value, High Quality, Highly reliable, Complex solutions delivered faster, within budget and in time, In Australia or globally!
Exploit Australian expertise to your advantage, make use of technically advanced facilities, innovation, R&D and high productivity resources to develop your projects, economically and within stringent timeframes. Complete Intellectual Property Protection and peace of mind. All technologies.
Your First Stop for Software and IT Services in Australia
Coexl Technologies is an Australian Software company specialising in providing services to International, multinational Clients or projects. You engage us when you need highly efficient and productive solutions without any risk or worry. Our value lies in reliably delivering high value, high reliability and complex projects for which failure is not an option.
So why put with slow, unreliable and poorly performing systems for your enterprise. We would be always quicker and more cost effective for:
Software Development: Develop, Upgrade and customise Enterprise Software or Software products for Australia or International markets. The tasks including developing new software or products, adding features, functionalities, upgrading existing systems to new version of OS, Browser, creating products from applications, web and mobile enabling enterprise software, develop mobile apps etc.
Localise Product for Australia or Globalise: We localise enterprise applications for multinational vendors and globalise local products.
Support Products in Australia or Complementary Time Zones: Technical helpdesk Support on applications and products for Australian clients or International clients, located in complementary time zones.
Cover complete IT in Australia: For multinational clients, we cover all IT services in Australia for their small offices or client base, most cost effectively i.e. Software Customisation, roll out, hardware and network installation and configuration, Adobe, Autodesk, Microsoft and Oracle licensing under volume licensing.
Why put up with slow or manual processes, sluggish and unreliable systems, that waste a lot of your time.
Since the very beginning of humankind, efficient management of information has decided who leads and who is left behind. To remain ahead of competition, organisations need to harness the power of available information. This information is emerging from new sources such as social media and also, through operations such as consumer behaviour etc. Traditional ERPs or in-house developed systems over the years find it difficult or very expensive to cope with this new regimen. In this context, Coexl develops or upgrades your system to manage available tons of information today and provide just what is needed in a few keystrokes, mouse clicks your users and direct integration with ERPs, corporate systems, equipment or devices.
We are in the business of making your business more efficient and productive. We do so by developing or upgrading your existing software to deliver - easy to use, integrated and hence highly productive software systems.
Be Certain with your projects, Economical fixed costs and time.
Value of a project lies in delivering reliably within time and costs. We do not see high costs as rationalisation for completing projects in time. Our Software projects are delivered economically when even the project scope changes. We understand that more than costs, it makes life difficult for CIOs and IT managers that newly developed systems fail to meet the requirements. Our methodology makes project changes and creep manageable. Compared to developing applications or upgrade in-house, our clients often find that they save a lot because they do not have to invest in R&D to develop better solutions. At time times these costs could be phenomenal.
Our approach ensures you have well-designed and an easy to use systems. This makes them low in maintenance and highly productive. Documented case studies on our developed award winning products indicate a savings up to 90% at a fraction of originally thought budgets.
Our Competencies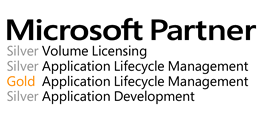 Microsoft Gold and Silver Partner in 5 competency areas, to bring you the best in Software & Products Development, Microsoft Testing Services, Maintenance & Upgrade of legacy or third party developed applications, Microsoft Certified Resources on Contract, hosting, turnkey solutions for business and Government, Microsoft SharePoint Deployment Services (DPS), Buy Microsoft Software License Sale, Implement and Support
Fusion Middleware Development, Consulting, your friendly and most competitive reseller for Oracle Licensing, Oracle Maintenance, Upgrade, Databases, Business Suites, Golden Gate, Sun Oracle Appliances and much more

eServices Panel Member
Coexl is Victorian Government eServices Panel member for Software Design and Development. Exploit our expertise in Microsoft Dot Net, Products Development, Silverlight and other innovative, rugged and reliable solutions for Government business.

Enterprise Mobile Apps Development: No longer struggle with rickety and clunky systems. Our solutions often involve upgrade of older applications. We upgrade applications to make them appealing and user friendly for unleashing high levels of productivity. Our Mobile App developers work with the core team to develop visually appealing apps that will ease work for your worksforce.

Expert Resources for all Networking and System Integration Tasks: We bring you the best resources in the industry for networking, telecom and software system installation. Our resources are experts in networking devices and also business system installation such as Windows Active Directory, MS Exchange, Lync Server and similar systems. We provide such services to both local and overseas vendors for their work in Australia.
Coexl Technologies Overview
Established 2002, Coexl Technologies is a leading software development company based in Melbourne, Australia. Coexl is known for developing highly reliable, efficient and highly productive software solutions. Coexl ie geared to deliver services for international markets for multinational clients.
Coexl Software Development Centre is located in Melbourne Australia. Over the past decade, Coexl has matured its agile software development processes to provide highly cost effective software development services from with in Australia. We specialise in delivering Fixed Cost projects, irrespective of complexity.
Coexl advantage is prominent when there is an imperative need for a high value and complex software to be delivered reliably within strict timeframes and budget timeframes. Coexl often undertakes software projects that cannot be outsourced by Australian businesses and projects from overseas customers, that involve complexity or required fail-proof delivery.
We are Adobe Certified, Autodesk Bronze, Cisco Certified including CISCO Meraki, Microsoft Gold Certified, Oracle Gold Certified partners and maintain partner alliances with all major technology vendors such as Apisoft (OptiMaint CMMS), Android, Apple, Blackberry, Canon, Computer Associates (CA), Dell, HP, IBM, SAP including SAP Mobile and others. Our Partnership and Alliance status provides us a technology edge for technology solutions and financial edge when it comes to licensing.
With our sound and well established alliances, our ramp up time is shorter and we are able to cover from the very basic to highest level of issues faced in Enterprise-wide business specific software.
Development Centre in Melbourne
Highly competent developers at our Melbourne development centre make use of well established agile and holistic software development approach. This enables us smoothly deliver small to very large projects. The project may start from a concept, well documented specifications, upgrade an in-house software or a commercial, off the shelf (COTS) product.
Coexl Software Development facilities are based in Melbourne Australia. We maintain highly competent resources, generally tertiary qualified, experienced and with certifications in Microsoft, Oracle, SAP, Prince 2, PMP , ITIL, Autodesk, CISCO and other vendors. We mainly develop software for businesses, corporate, government, entrepreneurs and venture capitals, environment and others who need highly reliable yet competitive software services in Australia. Typically these projects cannot be outsourced overseas due to reasons such as unclear or evolving requirements, Intellectual Property (IP) Protection, need to develop and deliver quickly (rapid software development). Most important reason for entrusting software or products development or supports lies in our business analysis skills and ability to quickly understand software requirements and provide a fixed price quote with committed timeframes.
Overseas Vendor Product Support
We support overseas vendor products in Australia. This may involve localisation, implementation and day to day support to customers and sometimes even sales activities in Australia. Our customers don't think of R (recession) or D (depression) words? With us, they have found a way to beat the gloom and stepping with efficiency and productivity. Documented case studies indicate that our solutions have saved as much as 80% in operational time. This is besides direct savings in development costs and reduction in operational expenses. more>>
Software Licensing
Leverage our Microsoft and former Oracle Gold partner status and strong alliances with Software product distributors to save costs on Microsoft and Oracle licenses. Confidentially discuss your licensing issues to get the best prices and advice on Microsoft and Oracle Licenses. Should you require, make use of our attractively priced expert implementation and support services for Microsoft Exchange, SharePoint, Team Foundation Server and Oracle Databases, Fusion Middleware, JD Edwards, PeopleSoft, Webcenter. We will save you lots of effort, time and costs.
Expert resources
Make use of our expert PRINCE 2 and PMP Certified Project Managers, Microsoft Dot Net & Silverlight Developers, Testers in Microsoft, Oracle, SAP, Quicktest including ISTQB qualified, IBM Mainframe developers, SAP, Informix, Delphi. You may need our project developers, testers and Prince 2/ PMP Certified project managers from 1 week and to one year, sometimes only a few days a week. Our expert staff have years of international experience and local experience to bring you the best of both worlds. More>>
Why wait? call us now and see the difference

Now, our customers are exploiting our expertise in developing .Net Applications, Developing Products, Web Enabling Application, Productise Applications, building RFID Applications, Mapping & Geo-Coding Applications, Environment promotion and some are happy hiring resources on short or long term basis while we put up our development centre
We invite you make use of the best competencies in software development in the best place in the world.

Our local Software Development Facilities in Melbourne offer you an easy and unmatched cost effective way to develop projects, within budget and time and without any risk. Please call Steve at (03) 9802 5516, email - steve@coexl.com.au to discuss your software and IT requirements and how we can assist you.