Unleash the Power - Upgrade Legacy Applications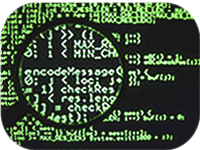 Legacy Apps are an asset and not a pain!
We at Coexl believe Legacy Apps are assets of an organisation. They carry years of knowledge and business acumen within them. No wonder, they are heavy, haggard, sluggish and out of touch from realities of the day. The apps are ignorant of internet, Web, Mobile or clouds. They just love being there, sitting and slowly uttering pearls of wisdom that make a business grow securely.
Legacy Applications come in all hues and colours, 4GL, Assembly, Older database versions such as Unify, Ingress, Informix, Products such as Siebel, PeopleSoft, Old products acquired by new vendors and many others. requirement could to Develop, Upgrade, Enhance or maintain Assembly, DBase, Fox Pro, Cobol, ALGOL, Fortran and legacy C Applications, MS Access, Clipper and other products. Sometimes the need could be that products handle 'more' load or run multiple instances or make best use of current hardware.
All CXOs often fantasize to make these applications updated to current so that they are as fast as they are wise. CIOs wish them to not break down often and just perform, in whatever precarious state they are. It is too risky to move them, let alone carry out any major upgrade them. No one really know how they grew up and what can upset them. While there is every need for these applications to talk to others some new and some as old, there is no easy way to make it happen.
At Coexl we understand these issues and we use our experience to transform these slow and sluggish applications into new applications of the day, that are open for integration and current with today's environment of Internet, Web, Mobile and Cloud Applications. While all documentation is welcome, absence of documentation is not a show stopper for us. We you are stuck with a legacy application and need to do something, we can:
Maintain Legacy applications, from 4GL to let them continue as such

Upgrade Legacy Applications to Current technologies, a choice between Microsoft, Oracle or Open Source (recommended only for 100+ Person-Month projects)

Web Enable Legacy Applications to make them available to authorised users over the internet

Productise Legacy Applications that can be sold to others. The productisation could be whole product or part of it.

Integrate Legacy Applications with other Enterprise Applications

Make best use of available hardware and software
Our Legacy Application expertise will assist the following sectors that often have plethora of legacy applications.
Businesses - Construction, Environment, Government, Manufacturing, Parking
Corporate
Environment
Government
Manufacturing
Parking

Our local Software Development Facilities in Melbourne offer you an easy and unmatched cost effective way to develop projects, within budget and time and without any risk. Please call Steve at (03) 9802 5516 or 0425 732 510, email steve@coexl.com.au to discuss your software and IT requirements and how we can assist you.